#
Corporate training
Do you need to provide a fast and effective training in multimedia for your employees? Our courses are adapted to the business of our clients. The students work with their multimedia projects and are thus able to apply the skills learned to their job assignments. We also provide an ongoing support program that extends after the training period.
Private Multimedia training
Do you wish to turn your passion for multimedia into a career or improve your skills and stay up to date? The training we provide is designed to suit your specific needs. Our customized approach allow you to learn what you want, at your own space. We strive to guide you through the achievement of your multimedia projects.
Call Us
Montréal. (514) 448-0883

Photoshop Training
Our Adobe Photoshop training will shape your ideas easily. A course on Photoshop is ideal for photographers, graphic artists and web designers who wish to increase their productivity while maximizing their creative potential. Photoshop is the software of choice for multimedia professionals. The Photoshop workshop is designed for those who wish to achieve better professional results in the field of image editing. INFO

Illustrator Training
Adobe Illustrator lets you produce sophisticated vectorized graphics for virtually any medium. The standard drawing tools, flexible colour control and professional type controls will help you express your ideas. This Illustrator course is ideal for graphic designers, web designers, illustrators and Flash animators. INFO

InDesign Training
In the field of digital publishing, Adobe InDesign is the leader in its category. Created by Adobe in 1999, InDesign allows to create magazines, newspapers, books, brochures etc. Its unique design dimension lets the user create more elaborate layouts. XPress files can now be used with InDesign CS5. InDesign will replace your conventional word processing software! INFO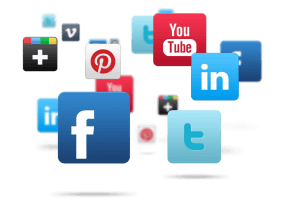 We are in the era of Social Media such as Facebook. LinkledIn. Twitter course and much more. With this social media In-House Training we will make you pinpoint suitable ways to include social media into your organization's internal and external communications. You will also Identify and involve key stakeholders in developing a plan for using social media within your organization.INFO
Our Offices

SEO Training
This is an intensive workshop and private course in-house search engine optimization. It is designed to teach attendees to leverage the power of search engines for businesses on a local or regional bases. In particular, it will emphasize how local businesses with one to a hundred locations can make the best use of Google and other search engines.INFO

WordPress Training
You will learn face-to-face with an expert teacher. You can sit down in a classroom with a WordPress expert. You ll have a real site in front of you and will be actively working throughout your class on your projects. You ll also get 24/7 help support if you have a question to supplement your WordPress course .INFO

Flash Training
Adobe Flash is a platform used to create animations that might contain graphic, audio and interactive elements. Graphics are easily generated for Adobe Flash uses vector graphics. The Flash course is useful for those who need to produce animations, engaging presentations, interactive elements for the web or animated layouts. This course is ideal for illustrators, graphic artists. engineers, architects and professionals in the television industry. INFO

Dreamweaver Training
Adobe Dreamweaver is recognized as the industry s leading website design and web development tool. The Dreamweaver course is ideal for those who need to create HTML websites. Dreamweaver can be used by both novices and professionals alike. With a course in Dreamweaver. graphic designers, web content developers, administrative assistants and communication specialists will be able to increase their productivity by managing their time more effectively. INFO

After Effects Training
Adobe After effects is a program used for creating images, sounds and videos. It is the final step in image processing intented for the production of animations or films. Much like all the other graphic software tools, After Effects utilizes a structure of layers. The objects are integrated in the composition panel so they can be animated or have special effects added. Edited by Adobe, After Effects has been the pioneer in the field of graphic animation for personal computer. Nine versions are available, the more recent one being Adobe After Effects CS5. With a course in After Effects, you will create animations and effects that will surpass your own expectations! INFO

3D Studio Max Training
3D Studio Max is designed to create 3D images. It is widely used by the video games and movie industries. With its various functions, such as reactors that simulate gravity and wind, this program allows more realistic animations. 3D Studio Max offers a wide array of tools and is the reference in its category. You will be able to create characters, animations, high quality video content and amazing special effects that will equal industry standards. The Mental Ray rendering, the Shave and Hair Cut and the Character Studio tools are others accessories that will turn your creation into a true masterpiece! INFO
Nous avons reçu une formation tout à fait adaptée à nos besoins. Sur place, notre formatrice a fait une courte présentation et elle a pu répondre à la majorité de nos questions. Après la formation, suite à la consultation de ses références, elle nous a fait parvenir par courriel les réponses aux questions plus pointues que nous lui avions posées. Formation pertinente et sans perte de temps. Merci beaucoup,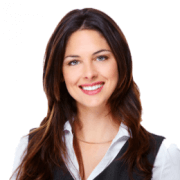 Denise D'Anjou Université de Montréal
En fonction de votre niveau, nos formateurs à Gatineau, Montréal ou Québec créeront un programme sur mesure que vous pourrez suivre sous forme de cours Adobe ou d'ateliers SEO personnalisés. individuels ou en groupe au sein de votre entreprise.